PTisp is ISO 9001:2015 Certified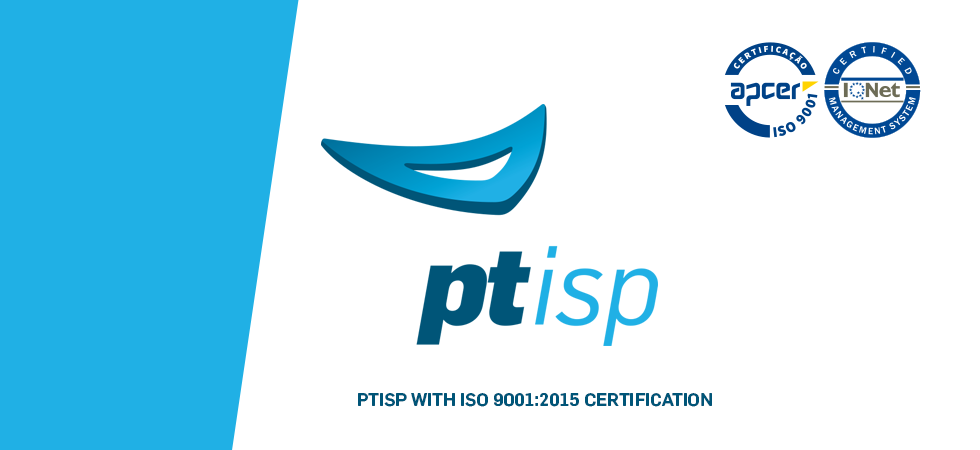 PTisp got quality management system according to the ISO 9001:2015 requirements.
This process, done by APCER – Associação Portuguesa De Certificação, gives PTisp ISO 9001:2015 certification.
We consider that ISO 9001:2015 implementation is an added value to our processes and organization. The certification seal attribution is the proof that we offer services according to the established quality standards, giving us the credibility that all our customers and partners require.